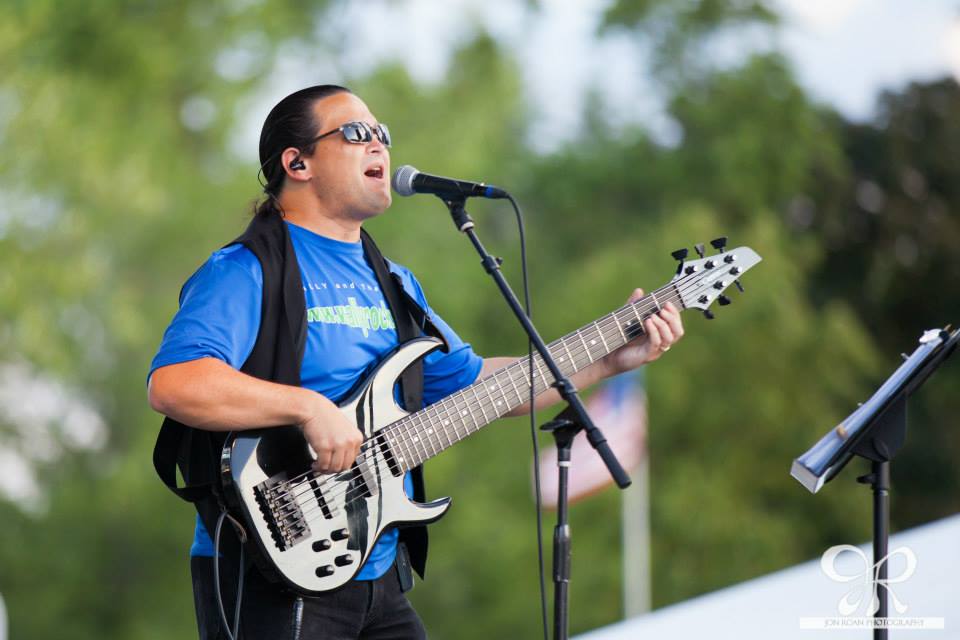 Although educated in traditional, European-styled tonal theory, first as a pianist at age 4, then clarinet to be involved in public school groups, Nathan has always had a healthy exposure to contemporary popular music.  His interest in the bass guitar, then guitar, would draw him into the world of rock and would float in and out of many garage bands in his middle and high school years performing music including Bryan Adams, U2, Rush, Led Zeppelin, Loverboy, and hard rock sounds of groups such as Bon Jovi and Mötley Crüe.
In 1988, he accepted an invitation to join Polka Dynamite, a variety band playing weddings, bar gigs, and polka dance events throughout NE PA and New Jersey.  He remained with the band until 1992 when he moved to Miami, FL to pursue his Master's Degree.  Following his graduation from the University of Miami, he moved to Johnstown, PA, where he would play with a number of bands.
Acousticity
Acousticity at the Cambria County Folk Festival (1998):
Deep Elem Blues:
Lean On Me:
The acoustic duo, Acousticity, originally featured vocalist/guitarist Doug Wilkin and vocalist/guitarist/percussionist Mark Weakland.  In 1995, Nathan joined Acousticity adding vocals and acoustic bass, performing the music of artists like James Taylor, Grateful Dead, Robben Ford, Bob Marley, and original music.  Upon Wilkin's relocation to Pittsburgh, Weakland and Santos would continue playing as a duo, dubbing themselves Soy Bomb.
He also joined local singer-songwriters to back their original and cover selections.  The Jenny Drummey Band included Drummey, Doug Wilkin and drummer Chris Klyme.  He played a number of performances with Paula Purnell and would record on her solo album, Near.  Also, he recorded with Rachel Allen on her solo project, Almost There.  Other projects include Mark Weakland's solo recording Stream and also the nostalgia/folk group NewLanders with Paula Purnell, Doug Wilkin, guitarist Gerard Rolffe, and violinist/mandolinist Art Gazdik.
Santos has shared the stage with many other notable pop artists including Lou Christie, Olivia Newton-John, Ben Folds, Bruce Hornsby, Steve Lippia, Bernadette Peters, Carrie Tillis, Sharon Owens and many others.
He enjoyed many gigs with Cajun Norm's Jam Band in Johnstown, PA. 
Recording Projects
In 2013, he contributed the bass tracks to a unique recording project called Terminal Degree.  Composer/drummer Mike Barnett created Metal/Jazz/Classical Fusion music for a power trio including himself, Santos, and violinist Stanley Chepaitis on the album entitled The Middle of Nowhen.
He was a guest on a few tracks from the Trans-Siberian Orchestra-styled showcase group Twelve-Twenty Four.  He contributed keyboards to "Funky Little Xmas" written by younger brother, Jason Santos, from their 2010 recording Miracle on Rock St. and double bass on two tracks from their 2012 recording Light In the Dark.
DFX
He has been the director/arranger of Tiffin University's resident horn band/progressive rock ensemble, DFX since 2012.  This group has explored music of artists such as Earth, Wind, and Fire, Michael Jackson, Toto, Yes, Meghan Trainor, Steve Vai, Frank Sinatra, Mariah Carey, and others.
Erik & Toko Shiiki Santos
Nathan's older brother, Erik Santos was invited to be a guest artist at Tiffin University in 2015.  The concert also involved Erik's wife, singer Toko Shiiki, Nathan and TU students Daniel Drockton, emcee, and Dominic Shultis, beatboxer on several original songs and a few jammin' covers.
Wally & the Beavs
In 2015, he joined the legendary Ohio horn band Wally & the Beavs playing throughout Ohio, Indiana, Put-In-Bay in Lake Erie, and many other places.
Heather Traska
Heather Traska is a young artist/entrepreneur who has amassed an impressive audience on Youtube of nearly 200,000 subscribers with her prolific work in music, fashion, and other lifestyle interests.  Nathan served as an educator to Heather in various capacities at Tiffin University. This is a live performance (2016) satisfying her capstone project as a student and a benefit raising funds for the American Foundation for Suicide Prevention. Here she performs Adele's "All I Ask" with Nathan accompanying on keyboard:
Terra State Community College's Terra-dactyls
Faculty from the music department of Terra Community College in Ohio play events as the Terra-dactyls, favoring classic rock in the song lists. Ensemble includes Michael Czeczele, drums, John Cipiti, guitar/keyboards, Ryan Weaver, guitar/vocals, Nathan Santos, bass/vocals.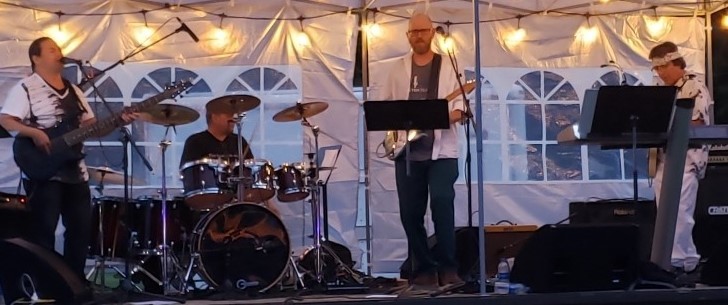 The Santos Family
Family and friends gather on holidays and visits and sit in on gigs, write music together, jam informally, perform for various events such as weddings, etc. More information on this musical dynasty, visit Rosendo E. Santos Memorial Website.
Santos & Goare
Guitarist Jimi Goare, a legend in the Ohio band network was also a former member and now an occasional sub for Wally & the Beavs. Jimi joined Nathan in a duo set for Friday Night Live at The Ritz Theatre, Tiffin, OHIO, in late December 2019.
Soundskape Entertainment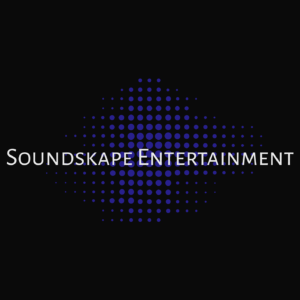 Soundskape Entertainment is an enterprise developed for the promotion of tribute bands. Included are New Frontiers (Journey), Fleetwood 2 the Max (Fleetwood Mac), Takin' It Back (Toto), Pearl Stone (Pearl Jam/Stone Temple Pilots), Seeds of Love (Tears For Fears), DoobieUS Brothers & Sisters (The Doobie Brothers), The Victims of Love (The Eagles), More Than A Feeling (Boston) as well as the cover band The Hipnotix, and the youth ensemble Minor Blues. Nathan is a performing artist and assists in promotion for the enterprise.