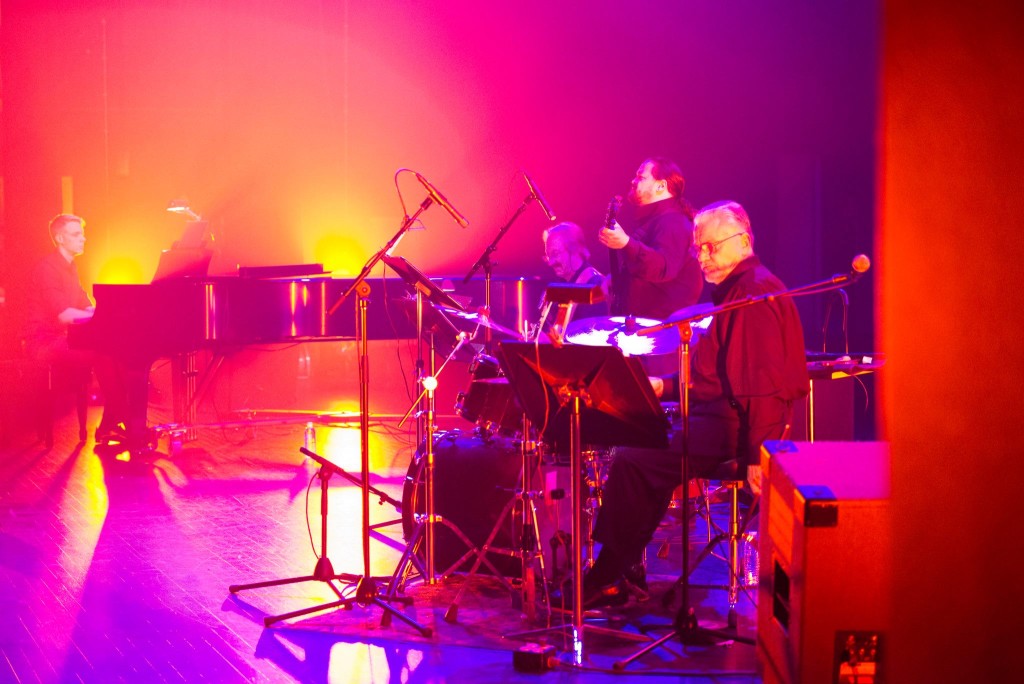 With a family involved in the arts, Nathan has long been in and around the stage observing or participating in productions.  In high school he acted in productions of Carousel, The Sound of Music, Hello Dolly, and Fiddler on the Roof.  Beyond high school, he began accompanying as a musician in the pit of local productions and theaters such as The Little Theater.  At Wilkes University he had the lead role in a production of Paul Hindemith's Hin und zurück and participated in musical theater productions in the pit such as The Boyfriend and Into the Woods.  While in Miami, he played bass in a production of Bedřich Smetana's The Bartered Bride.
Upon moving to Johnstown, PA, he was in high demand as a pit musician in many musical theater productions for the Mountain Playhouse (Jennerstown, PA), Allegheny Highlands Regional Theater (Cresson, PA), St. Vincent's in Latrobe, University of Pittsburgh in Johnstown, as well as Westmont Hilltop, Richland, Somerset, Northstar, Forest Hills, Greater Johnstown, Conemaugh Township School Districts, Indiana University of PA, and many other private and public organizations.  He was a regular member of the orchestra for the Bedford Consort's annual performance of G.F. Handel's Messiah.  He has worked with many actors, actresses, and dancers who were or would become working artists on the Broadway stage, television, and even the screen.  Some include Bernadette Peters, Carrie Tillis, Guy Stroman, Kathy Voytko, John Cudia, Doug Rees, Janet Dickinson, Jeremy Czarniak, Olivia Newton-John, Chris Laitta, Susan Jacks, Barbara Woronko-Anzalone, and Adia Dobbins.
He participated in projects such as The Family Arts Theatre, an organization that creates and performs children's programs, with a strong bent on original music.  It is the brainchild of co-founders Paula Purnell and Bruce Adamson.  Their first album, It's Halloween, won the 1997 Parent's Choice Gold Award.  In 1998 they co-wrote and produced their second album, Pajama Jammin' , with fellow songwriter/musician, Mark Weakland. Pajama Jammin' was awarded 1998 Parent's Choice Silver Honors.  Some of the music that he helped record for It's Halloween was used as voices for dancing monster dolls, marketed by J.C. Penney.
Nathan contributed to Mark Weakland's musical projects "Mr. Sounds" and "Little Animals"–created for the entertainment & education of children.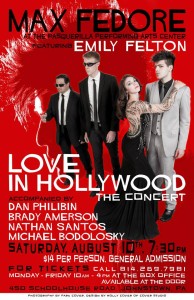 Actor/vocalist Max Fedore performed revues of Broadway, Movie selections, and pop music respectively.  These were featured in the summers of 2012, 2013, and 2014, including vocalist Emily Felton, pianist Philibin, drummer Mike Bodolosky, guitarist, Joe Tirpak, saxophonist Brady Amerson, and Nathan on bass.  Many clips from these concerts can be found on Nathan's Youtube channel.
He has coached and/or accompanied many young singers who have performed on stage and continued to utilize their training in public capacities.  This is a performance from a cabaret at Tiffin University featuring Heather Traska and her coach Jeanette Berry with Nathan accompanying:
In Ohio, Nathan has worked in many productions as a musical director and pit accompanist for such organizations as the The Ritz Players, South Central High School Dinner Theatre, Heidelberg University's Community Music Theater, Huron High School, Tiffin-Columbian High School, and Bellevue Society for the Arts.