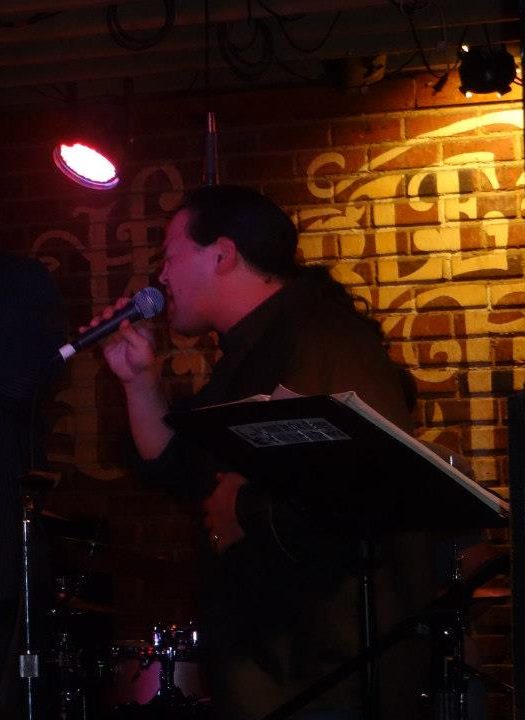 Nathan is an accomplished vocal performer/educator/conductor/and composer who has been singing in choral groups both sacred and secular for the better part of his life. His earliest experiences included church choirs and also Pennsylvania Federated Music Clubs (Jr. Mozart Club).  In high school, he was a member of school choirs, and participated in PMEA District 9 and Regional 4 festivals. His first private instruction was under Helen Ralston.  He enrolled at Wilkes University initially as a Music Education with a concentration in Vocal Studies, studying with Richard Chapline and Dr. Stephen Barton.  He was a member of the University Choir, Chamber Choir, and was selected to represent Wilkes U. at the PA Intercollegiate Choral Festivals in Lock Haven (1990) and Johnstown (1991).
While in Wilkes-Barre, he performed frequently with different choral organizations. Some include tenor soloist with the Scranton Singers' Guild and Wyoming Valley Oratorio Society, founding member of Cincopella (an a cappella vocal quintet), bassist/vocalist for jazz and variety groups: Central City Nite Flight, River's Edge, Dynamite, and teacher/ counselor/conductor of the Jazz Choir at the Encore Music Camp of PA.  From 1988-1992, he was the tenor soloist/section leader at First Presbyterian Church in Wilkes-Barre.
As he pursued his Masters Degree in Studio Jazz Bass Performance in Miami, FL, he performed with the Miami Civic Choir, and the University of Miami Gospel Choir.
He joined the Johnstown Symphony Orchestra in 1995 as a bassist, but his first featured moment with the ensemble was as a vocalist.  He performed that season as tenor soloist in W.A. Mozart's "Requiem." This is an excerpt from that performance:
In 1999, he was appointed the Director of Music Ministry at Westmont Presbyterian Church to substitute for a leave of absence, and subsequently became Co-Director.  He served in this position until 2012.
White Noise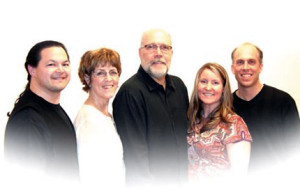 Nathan, wife Kristen, Mark Weakland, Beth Good, and Doug Wilkin formed the vocal quintet White Noise in 1998. They performed for venues and events such as several concerts with the Johnstown Symphony Orchestra, Society for the Preservation and Encouragement of Barber Shop Quartet Singing in America (S.P.E.B.S.Q.S.A), Altoona Curve, and various private events performing for such artists as Jane Monheit and Diana Reeves. The group participated in vocal workshops hosted by the prestigious Western Wind vocal ensemble at Smith College, MA.
https://www.youtube.com/watch?v=-Bq59_XVU58
In 2003, White Noise was invited to perform with the Johnstown Symphony Orchestra in the December Holiday Concert. To celebrate the JSO's 75th anniversary, Mark Weakland and Nathan Santos collaborated on an original piece of music, "Child of Wonder," focusing on the Winter Solstice as the subject, and incorporating many multi-cultural rhythms and textures. It was orchestrated for solo vocal quintet, full choir (the JSO Chorus), full orchestra including steel-stringed acoustic guitar, and featured a reading of an original poem by Michael Kane called, "Winter Solstice."
They performed other arrangements with the orchestra including "White Christmas", "Snowfall", and this original vocal arrangement of "Sleigh Ride":
Another regular piece of their collaborative repertoire with JSO was "Johnstown Christmas Memories" combining three beloved holiday shorts originating in the 1950's.  The orchestra arrangement was created by Daniel Klingbeil, and Nathan added the vocal arrangement:
As well as these orchestral appearances, the ensemble has performed with Jazz In Your Face Big Band, in the Cambria County Ethnic Festival, St. Francis University Café Voltaire, District 6 Jazz Festival, the Johnstown Community Arts Center "Coffee House," Café at Regent Square in Pittsburgh, the Bedford County Arts Festival, and the inauguration of the newly renovated Point Stadium in Johnstown. In April, 2008, the group was featured in a full recital as a part of the Chamber Music Series in Johnstown.
The group appeared in January of 2010 on the Saturday Light Brigade broadcasting live from the Children's Museum in Pittsburgh, PA.  The archived episode can still be heard HERE.
In 2012 and 2014, Nathan participated in the Ben Folds Foldschoir in with the Pittsburgh Symphony Orchestra and the Columbus Orchestra respectively.
He also had the opportunity to sing The Star-Spangled Banner prior to a Cleveland Indians game in 2014 with a group of Tiffin University colleagues and students.
Since 2012, Nathan has served as director of Tiffin University's University Choir, Concert Choir, Jazz Vocal Ensemble and has directed chamber choirs for performances of The National Anthem at various TU events.